*All soil is sold and delivered by tipper NOT in bags. Soil is delivered 24/7*
Soil Guide
Here at Greendale Turf, we are dedicated to supplying clients with the best quality soil to suit a range of projects.
Whether you're a homeowner, landscaper, builder or professional gardener, we take pride in the fact that our soil is some of the highest grade in Nottingham and surrounding areas.
Whatever gardening project you are working on, whether domestic or commercial, our team are on hand to provide you with their expert advice on which soil product to choose.
To find out more or to speak with us directly, call our Nottingham and Mansfield soil suppliers today on 07583502427.
Supplying Soil in Nottingham and Mansfield
We are committed to supplying affordable soil for clients across Nottingham and Mansfield, with prices starting at as little as £50 for the first ton.
Whether for creating a perfect base for turf or for planting award-winning blooms, our soil supply is not only affordable, we can beat any genuine quote from our competitors (written and confirmed quotes).
As well as high-quality soil at unbeatable prices, our team can offer FREE delivery on soil orders made within a 15-mile radius of our base in Kimberley.
Our Soil
Depending on your requirements, we have two types of soil to choose from. Whether you need it for infill for landscaping projects or for bed and borders, our Nottingham and Mansfield soil suppliers can get to know your requirements before offering you their expert advice on which is best to choose.
Greendale supplies Lincolnshire Soil: –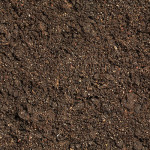 Top Soil – £70 per ton.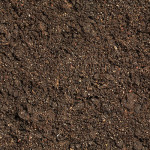 British Standard Planting Soil – £80 per ton.
This is a combination of compost and top-quality planting soil that can be used to grow absolutely anything.
Get in Touch
Greendale Turf are dedicated to providing high-quality soil and turf for both domestic and commercial clients across Nottingham and Mansfield.
Get in touch to receive a quote for your soil supply requirements. If you would like any further information and advice, you can call us today on 07583502427 or fill out our instant quote form – we look forward to hearing from you!